Announcing a new short course series in utilizing the advanced instrumentation and expertise available in the Imaging and Analysis Center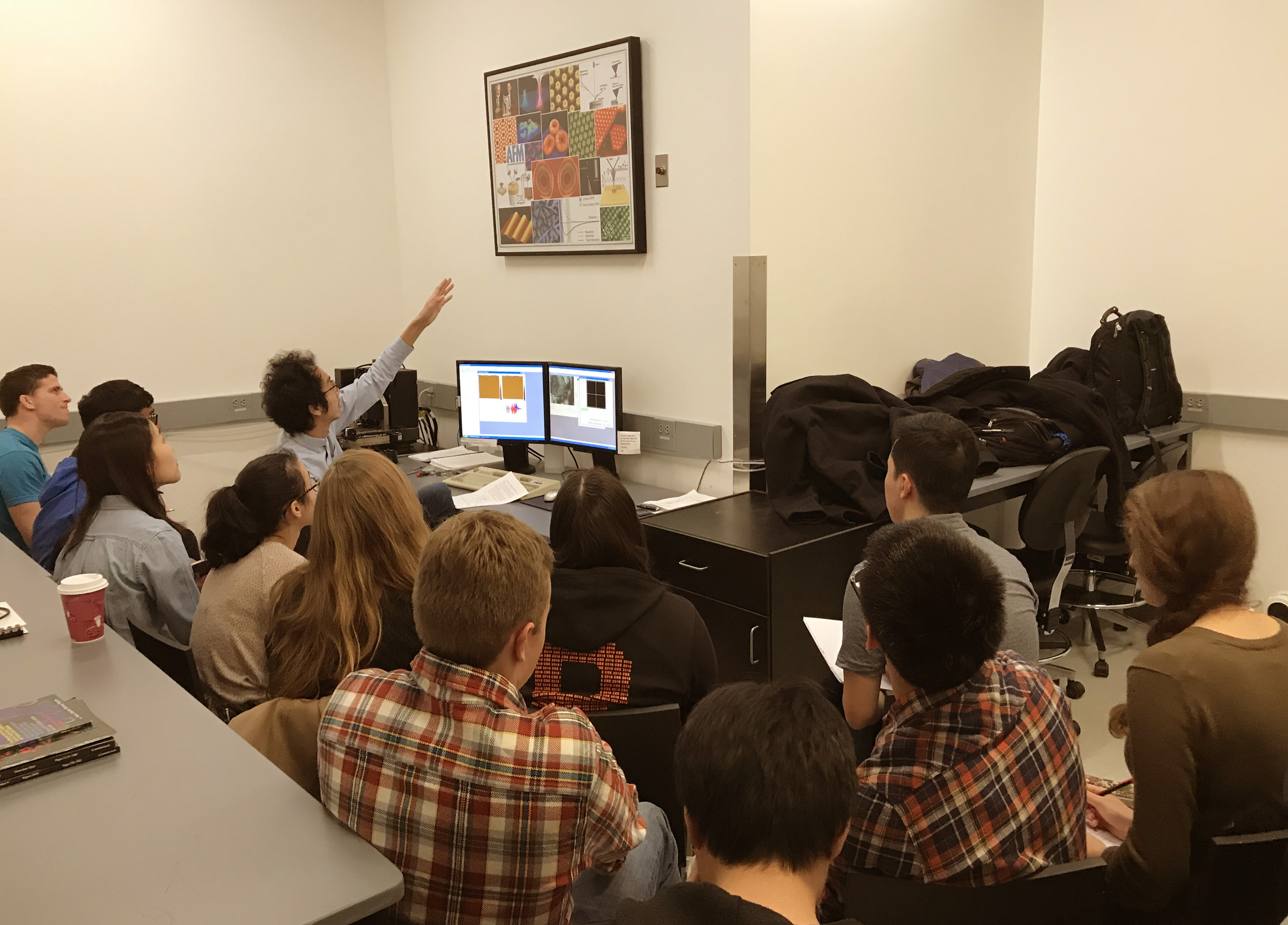 The Imaging and Analysis Center (
IAC
) at the Princeton Materials Institute, Princeton University, welcomes the opportunity to facilitate broad usage of its state-of-the-art instrumentation and expertise in materials research and education. As a crucial component of this effort, the IAC is initiating a new program to further promote education in experimental methods of imaging and analysis. We will provide a series of group training courses for future IAC users to the Princeton community. The training courses involve direct experimental demonstrations and hands-on instruction in the use of all IAC equipments ranging from basic sample preparation device to high-end electron microscopes. These 3-6 hour courses are offered regularly and frequently, so that users can receive basic training when they anticipate an imminent need for the technique. The training courses thus complement PRISM's "for-credit" course, MSE 505 (Characterization of Materials) which covers the principles and applications of all these techniques in depth. The topics are listed below.
(Click on the individual topic to get more information and the training schedule)
Safety is a top priority at Princeton University. Please take time to review the Environmental Health and Safety website.
Basic sample preparation for microscopy
Basic operation of various imaging and analysis instruments
Advanced operation of various imaging and analysis instruments
---
1. Attendants are required to have previous training and practice in use of the Quanta 200 FE-ESEM (2e).
2. Attendants are required to have previous training and practice in use of the Rigaku Miniflex XRD (2c).
3. Attendants are required to have previous training and practice in use of the Verios 460 XHR SEM (3c).
4. Attendants are required to have previous training and practice in use of the Bruker Dimension NanoMan AFM (2g).
5. Attendants are required to have previous training and practice in use of the Talos L120C G2 TEM (2f).
6. Attendants are required to have previous training and practice in use of the Talos F200X S/TEM (3h).
7. Attendants are required to have previous training and practice in use of the Anton Paar MCR501 (2m).
8. Attendants are required to have previous training and practice in use of the FEI Helios G3 DualBeam FIB/SEM (3f).

* Please contact Dr. Paul Shao, pshao@princeton.edu, for details